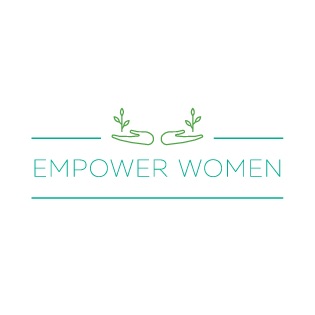 The goal of this monthly series is for women to come to a welcoming setting where they hear about relevant topics and ask the questions they have never asked. Take charge of your financial life. Be empowered. No question is a bad question and we'll answer in the simplest way we can. No jargon, we promise.
Episodes
Thursday Jun 16, 2022
Thursday Jun 16, 2022
We'd like to give a big thank you to Kate Granigan who hosted our June 14th Empower Women event, The Journey of Caregiving. With 10,000 Baby Boomers turning 65 every day, individuals living longer and families with multiple aging loved ones, the role of caregiver is something that more and more of us can identify with. Whether you are currently caring for a loved one or anticipate this need down the road, this discussion is for you!  Kate Granigan, CEO of LifeCare Advocates and a consultant and advocate in the field of aging, shared insights on caregiving from her experiences working with older adults and their families.
Kate Granigan is a Licensed Independent Clinical Social Worker and has worked as a clinician in the field of aging for over 25 years. She founded her own Life Care Management company in 1999, which later became part of a non-profit organization in 2009. She held the position of Vice President of Care Management until she assumed the role of Chief Executive Officer of LifeCare Advocates in 2016. LifeCare Advocates is a team of both nurses and social workers who provide assistance, advocacy and guidance to elders and their families.
We hope you enjoy this podcast episode!
General Disclaimer:
Lexington Wealth Management is a group of investment professionals registered with HighTower Securities, LLC, member FINRA and SIPC, and with HighTower Advisors, LLC, a registered investment advisor with the SEC. Securities are offered through HighTower Securities, LLC; advisory services are offered through HighTower Advisors, LLC. This is not an offer to buy or sell securities. No investment process is free of risk, and there is no guarantee that the investment process or the investment opportunities referenced herein will be profitable. Past performance is not indicative of current or future performance and is not a guarantee. The investment opportunities referenced herein may not be suitable for all investors. All data and information reference herein are from sources believed to be reliable. Any opinions, news, research, analyses, prices, or other information contained in this research is provided as general market commentary, it does not constitute investment advice. Lexington Wealth Management and HighTower shall not in any way be liable for claims, and make no expressed or implied representations or warranties as to the accuracy or completeness of the data and other information, or for statements or errors contained in or omissions from the obtained data and information referenced herein. The data and information are provided as of the date referenced. Such data and information are subject to change without notice. This document was created for informational purposes only; the opinions expressed are solely those of Lexington Wealth Management and do not represent those of HighTower Advisors, LLC, or any of its affiliates.