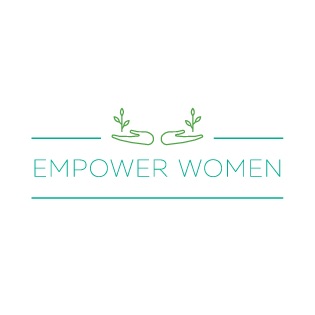 The goal of this monthly series is for women to come to a welcoming setting where they hear about relevant topics and ask the questions they have never asked. Take charge of your financial life. Be empowered. No question is a bad question and we'll answer in the simplest way we can. No jargon, we promise.
Episodes
Tuesday Jun 08, 2021
Tuesday Jun 08, 2021
We had a great conversation with Rebecca Moore for our June Empower Women Series event. The single most energizing force in our lives is to know and live out our unique purpose. Yet financial challenges and inequities remain for women who want to follow their calling and care for their families. The pandemic has amplified the need for women to redefine their purpose and the workforce. Every day, Rebecca meets ordinary yet extraordinary mid-century women who have taken stock of their lives and rediscovered their purpose through entrepreneurship. She outlined a framework for how you too can better understand your unique set of strengths, clarify your mission, and make a meaningful impact while earning an income.
Rebecca Moore earned her BA in art history from Smith College. While working for the Smithsonian Institution, she earned an MBA from Boston University's Questrom School of Business where she caught the entrepreneurial "bug."  She was then hired by an environmental start-up and years later started her own marketing consulting firm. In 1997 she founded and grew her own venture-backed dot-com until their exit strategy was thwarted by the fallout from 9-11, and they decided to wind down the company in 2002.
For the next 15 years, as she grew her family, she continued to work with startups and nonprofits in the retail, arts, education, internet, and service sectors. In 2017 she founded InANutshell Consulting to advise female founders on business development, marketing, and growth strategies. In 2019, she founded the Women's Impact Mastermind to guide small groups of founders to accelerate their business through interactive peer training and accountability. The curriculum is based on coursework with world-renowned experts and focuses on guiding founders to master their mindset, margins, and messaging and up-level their businesses with more ease and joy.
To RSVP or see our future EWS events please visit our website at this link: Empower Women Events
All EWS events are free to all the women and occur every second Tuesday of every month at noon in our offices unless specified. Join us and spread the word. Let's continue empowering women. 
Tax Disclaimer:
This material is not intended or written to provide and should not be relied upon or used as a substitute for tax or legal advice. Information contained herein does not consider an individual's or entity's specific circumstances or applicable governing law, which may vary from jurisdiction to jurisdiction and be subject to change. Clients are urged to consult their tax or legal advisor for related questions.
General Disclaimer:
Lexington Wealth Management is a team of investment professionals registered with Hightower Securities, LLC, member FINRA and SIPC & Hightower Advisors, LLC a registered investment advisor with the SEC. All securities are offered through Hightower Securities, LLC and advisory services are offered through Hightower Advisors, LLC. This is not an offer to buy or sell securities. No investment process is free of risk and there is no guarantee that the investment process described herein will be profitable. Investors may lose all of their investments. Past performance is not indicative of current or future performance and is not a guarantee. In preparing these materials, we have relied upon and assumed without independent verification, the accuracy and completeness of all information available from public and internal sources. Hightower shall not in any way be liable for claims and make no expressed or implied representations or warranties as to their accuracy or completeness or for statements or errors contained in or omissions from them. This document was created for informational purposes only; the opinions expressed are solely those of the author, and do not represent those of Hightower Advisors, LLC or any of its affiliates. Third-party links and references are provided solely to share social, cultural and educational information. Any reference in this post to any person, or organization, or activities, products, or services related to such person or organization, or any linkages from this post to the web site of another party, do not constitute or imply the endorsement, recommendation, or favoring of Lexington Wealth Management or Hightower Advisors, LLC, or any of its affiliates, employees or contractors acting on its behalf.  Hightower Advisors, LLC, does not guarantee the accuracy or safety of any linked site. Hightower Advisors do not provide tax or legal advice. This material was not intended or written to be used or presented to any entity as tax advice or tax information. Tax laws vary based on the client's individual circumstances and can change at any time without notice. Clients are urged to consult their tax or legal advisor for related questions.